SEO - Search Engine Optimization
"Content is the King"
SEO (Search Engine Optimization). It consists of the preparation of the HTML code and its contents so that they can be easily found by search engines.
In what way do we work on improving your website.
• We create friendly and easy to read addresses strong>.
• We optimized the content with specific keywords.
• Content creation for web search robots
• Website indexing strong> on Google and Bing.
• Profile creation in Google Analytics.
• Use of copyright free libraries.
SEO Services.
Update and modification of keywords.
- Website optimization: Content improvements for the correct interpretation of search engines like Google and Bing.
- Creation of special xml files requested by Google and Bing to index your contents.
- Weekly performance analysis of keywords.
- LinkBuilding: Online browsing looking where you can post links to generate traffic to your website strong>.
- Correct all errors that Google and Bing mark with their bots.
- Search for new keywords strong> in relation to the mainstream of the website.
- Create an agenda with you to update the website with with content.
Monthly SEO Report.
Monthly presentation of results according to reports from google and bing:
- Website traffic
- Objectives met.
- Keywords of indexed and used searches.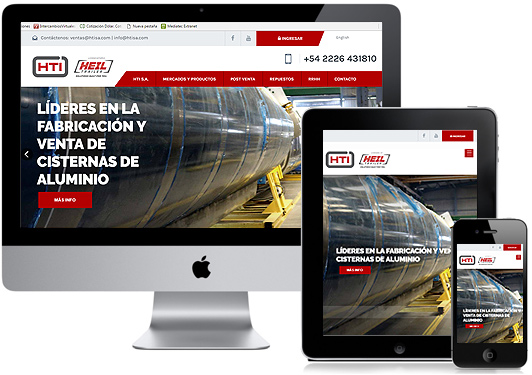 How Responsive Web Design Creates
SEO Benefits and better search engines rankings?
This technology allows our website to make it adaptable to different mobile devices. Adaptive Web Design means that thewebsite will adapt to those devices for a better navigation.
More important, search engines prioritize those websites that have adaptive designs over the ones that don't. In this way, search engines will present your optimized website together with a good SEO on top of non paid campaigns.
Consulta nuestras tarifas
Corporate
SEO plans
We create a plan
according to your
needs
Code restructuring
URL-Friendly:
friendly url
Content hierarchy
Application of SEO policies to images
Creation of files specific for bots /li>
Writing texts for positioning
Backlinks
Coordinated publications in social media networks
Register your website onb Google and Bing
Register on Directories
and more...
Customers who use our SEO service
Create today your website
Don't you have your online venture yet? Count on our experience and proposals to start today.