Graphic design, the expression of a concept.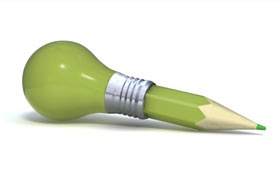 Focusing on the meaning of graphic design:
Graphic design today is essential for an effective communication. Currently the accelerated movement of society does not allow people to take a few minutes to be inform or communicate. Everything happens very fast, in order to establish contact with our potential consumers, our message must be brief and concise, and the clearest way to achieve this is through an image that conveys an idea, a concept. As in the past, the drawings of the posters in the butcher shops or shoe stores, the use of a concrete image informed the public, clearly, what those shops were offering.
Actividad creativa y técnica que consiste en transmitir ideas por medio de imágenes.
At Mediatec, we value not only the technique that is learned and perfected everyday, but also creativity. The added value that makes the difference and seeks "movement" in the other. The originality in the design as a distinctive element in making our way in a saturated space of communication, this idea is one of the pillars on which we base design and development in our agency.
Services offered in graphic design:
LOGO design or redesign/li>
Booklet
Flyers design
Stationary
Brochure
Portfolio design
Product catalog
Poster
Magazine
Photo book
For toher desings
---
Conozca nuestros trabajos
Check our different Options
Corporate Identity
Plan
We create a plan
according to your
needs
LOGO design or redesign
Stationary Design:
Custom letterhead design and
business cards
Brochure Díptico
Brochure
Product catalog
Direct Marketing/li>
Folder with flaps design
Create today your website
Don't you have your online venture yet? Count on our experience and proposals to start today.
Promoteand publicize your venture with digital marketing
Drive traffic to your website through social media, newsletters, search engines and more.